Dumoulin Bros. collect big money for Québec Cancer Foundation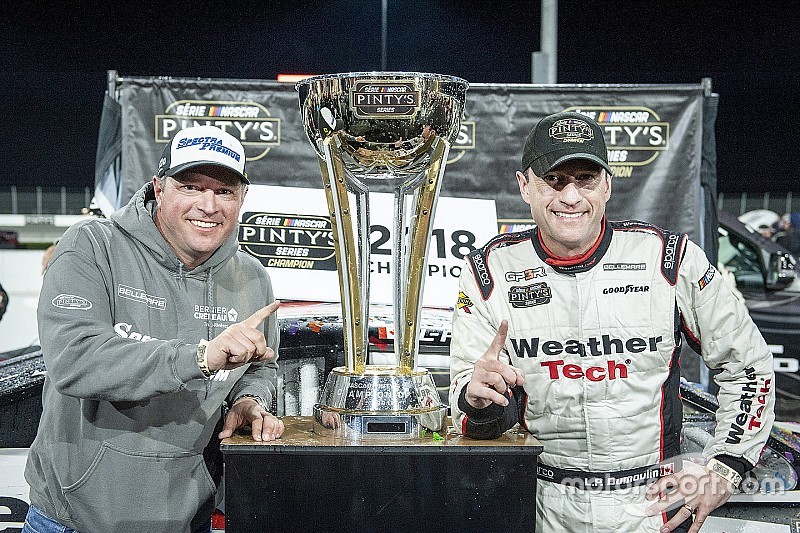 NASCAR Pinty's Series competitors, brothers Louis-Philippe and Jean-François Dumoulin collected big money for the Québec Cancer Foundation.




The two brothers from Trois-Rivières led "The race against cancer" in 2018, a promotion for the benefit of the Québec Cancer Foundation.
Several individuals, organizations and businesses joined Dumoulin Compétition and have helped the Foundation since 2016. Over the years, this support has allowed the Foundation to offer cancer patients' and their families' essential help in housing and access to treatment, as well as some relief from their daily efforts in providing care to cancer victims.
Through various campaigns and events, the Dumoulins collected $17,662. Contributors include "Les Amis du Grand Prix", Jason Best, Senior Vice-Président, Secondary Markets, Spectra Premium, Groupe Somavrac, Martin D'Anjou, from Festidrag, the "Barrette-Lévesque Challenge" as well as a horde of fans and enthusiasts.
"We both enjoyed meeting the fans over the years at every venue and want to thank everyone who contributed to our campaign," said the Dumoulins.
"2018 was our third year with the Québec Cancer Foundation, also assuming for 2018 the presidency of the fund-raising campaign for the Mauricie region. We will also continue our team's awareness program for the cause, as we can only win this battle as a team, much like a racing team."
Louis-Philippe Dumoulin captured his second Canadian NASCAR Pinty's Series title this year after an epic battle against Alex Tagliani, D.J. Kennington and Cole Powell.
From the editor, also read:
Dumoulin Bros. collect big money for Québec Cancer Foundation