Book Review - "One Formula, 50 years of car design"
A fantastic, two-volume book has been released about the life and work of Professor Gordon Murray, the former Formula 1 designer and father of some exclusive road cars.
Professor Gordon Murray was born in Durban, South Africa. He quickly developed a passion for speed (and risk) by organising and racing in bicycle races in his home town of Durban. He began to draw sports car in his school notebooks and his final-year project in college was to design a single-cylinder four-stroke engine. 
One Formula Book
Photo by: Porter Press International
After he designed, built and raced his own sports car - the IGM Ford - Murray took a boat to the UK and got a job at the Brabham Formula 1 team. After 17 years working with Bernie Ecclestone, Murray moved to McLaren where he worked on the F1 cars and the stunning McLaren F1 GTR performance car that won the 24 Heures du Mans on its first attempt in 1995.
The eccentric, non-conventional, rock music lover later created Gordon Murray Design; a design studio that produced several ground breaking vehicles such as the T.25, a small, three-seat city car, the world's first 'flat-pack' truck, the OX and implemented the iStream, an innovative manufacturing process.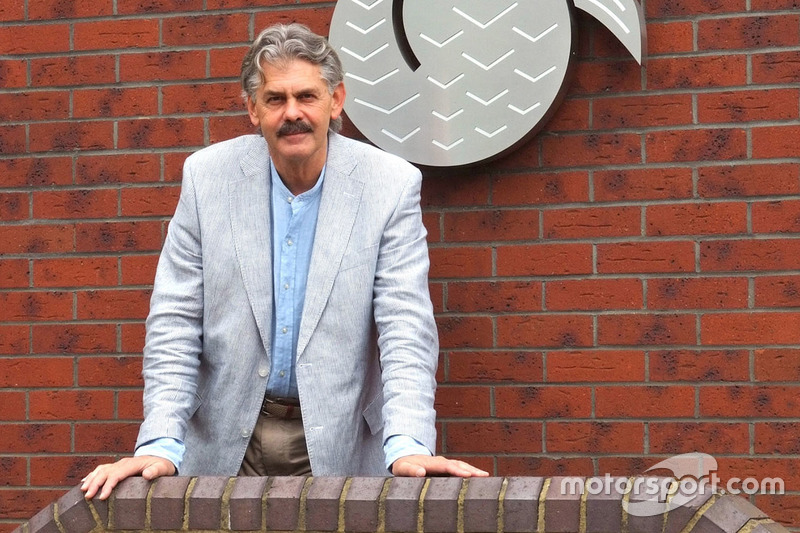 Gordon Murray
"One Formula, 50 years of car design" was written by Philip Porter and consists into a two-book set, slip-cased, 948-page extent with more than 1,200 illustrations, technical drawings and photos. It also includes several little-known facts and anecdotes, as well as insights from former Brabham and McLaren F1 team members.
One Formula Book
Photo by: Porter Press International
Here are some appetizers…
* Gordon Murray got the job at Brabham after he was mistaken for another job seeker who had an appointment.
* He designed and engineered Alain de Cadenet's Duckhams LM Ford Le Mans car.
* In 1973, Bernie Ecclestone sat him down in the office and said, "I'm firing everybody else in the design office. I'm keeping you, only you."
* At the beginning, Murray had to be a designer, draughtsman and stress analysis engineer. All of that with just a drawing board plus a scientific Hewlett Packard calculator…
* He introduced the first carbon brakes on a race car, also monolithic carbon panels for making the monocoque and reinstated pit stops in F1.
* He mystified the other F1 teams with an absolutely legal hydro-pneumatic suspension on the Brabham BT49C.
* Murray was amazed to have fellow engineers and draughtsmen under his orders when he joined McLaren!
* His relationship with Alain Prost started on a sour note while his association with Ayrton Senna was extremely productive from the very beginning.
* In 1984, Murray - a fine wine connoisseur - bought and restored a ruined château in the Dordogne region of France.
Gordon Murray and Bernie Ecclestone with Carlos Reutemann, Brabham BT44B-Ford
Photo by: LAT Images
Let's be perfectly honest. "One Formula, 50 years of car design" is quite an expensive item, but it's worth every penny. It is a stunning book for technical stuff lovers. Formula 1 and Super Car enthusiasts will sincerely enjoy reading it.
For more information: Porter Press International: https://porterpress.co.uk/collections/gordon-murray-cbe/products/gordon-murray-one-formula
Ayrton Senna, McLaren MP4/4 Honda, DQ, on the pit gantry with Gordon Murray
Photo by: LAT Images
Be first to get
breaking news
Book Review - "One Formula, 50 years of car design"